Poster Frames | Wall Mounted Graphic Displays
---
Poster Frames & Holders For Displaying Posters of All Kinds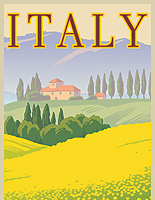 Why buy a poster frame that may cost more than the insert when you can use tape or push pins to mount it on the wall? Tape and push pins damage the corners. The graphic is subject to tears, fingerprints, and unwanted marks. These ready made frames with clear front lenses will keep your posters safe and looking new for years to come. They mount securely to the wall, are easy to use, are irresistible to look at, and they are reusable. When you need to get your message out, large format photo frames are the tools to buy. We sell ready made poster frames in a variety of sizes from 16" x 20" up to 40" x 60". These large format photo displays come in inexpensive and standard plastic, standard aluminum, snap open, swing open, and styles with curved fronts. Some models, like our swing open and snapframes, may be used outdoors. (See product details for outdoor displays.) Restaurants like to display menus, retail associations to promote sales, and offices to display employee information. These bulk poster frames include removable mats to enhance the graphics. Others include locks for confidence when mounting in high traffic areas.
Why do customers choose our poster framing?
Poster frames provide decoration for all your display needs. Perfect for use in retail applications as well as in the home, these provide very low price points especially when purchased in bulk. Their uses are many, from decorating a home theater to showcasing art prints in interiors of all sorts.
Another reason is selection. Whether you choose framing constructed from wood, metal, or plastic, you can be assured we've covered all the bases. From deluxe to economy, they offer many different ways to insert your posters. Standard frames are typically rear-mounting affairs, while some deluxe models have swing-open doors that make changing graphics a simple task.
Economy styles offer simple designs with a minimum of materials. Plastic edging slides onto plastic or cardboard backers for a fast and cheap method of display. Non-glare lenses protect your graphics and eliminate glare from overhead lights. Borderless (or frameless) designs are manufactured from heat-formed acrylic. The material is bent to create a pocket into which your posters are inserted. These styles also come with standoffs for a more interesting wall mounted presentation.
We sell picture frames in bulk to retailers looking for large quantities to distribute. On each product page, look for the price break chart detailing volume discounts for purchasing in bulk. Your savings can be substantial and ordering from us is simple. We stock ready made framing in pre-packaged, case pack formats. Need to drop ship displays across the country? We can do that!