Wood Picture Frames | Wooden Photo Framing in Many Sizes
---
Wood Picture Frames - Diverse Styles & Sizes of Wall Mount and Tabletop Selections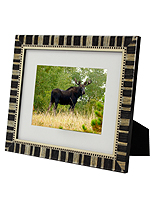 These wood picture frames are made of sturdy wood and are obtainable in a range of sizes and models. Wooden photo frames, such as these ready made photo displays are a great way to display your preferred family memories, baby photos, or vacation snapshots. MDF (medium density fiberboard) is one option that creates a wood-like appearance with a lower price. Wood picture frames in bulk feature glass lenses, suitable for keeping your photographs safe from dust and fingerprints. Stained styles are obtainable in standard finishes like black, mahogany, or burgundy. These wood picture frames, also known as wooden framing are obtainable as decorative picture displays as there are various colors available. Many include a removable mat, suitable for changing your display options however you wish.
What kinds of designs do these wooden photo frames have?
Wood picture frames here include both countertop and wall mounted style. You can use them in both portrait and landscape.
Painted and stained models give your picture display a unique and interesting look.
Decorative Italian offerings are designed to display printings and decorate your home, office, and retail stores.
Various colors such as black, brown, colored are available in multiple sizes for you to choose from.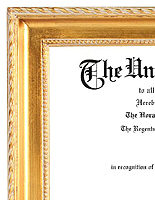 Wooden displays highlight your mementoes for a classic look. These come in a wide selection of sizes and finishes at an economical price. A black finish gives a timeless accent for your interior setting. Natural and dark brown finishes are ideal to display memorable moments for any occasion and virtually any room in the home. Dark stained frames have a beautiful wood tone and go with almost every kind of home decor. Colorful wooden framing can be used in children's rooms to add more colors. Most photo holders come with pre-cut mats to showcase your photos in the best possible light.
These ready made picture displays are suitable for a variety of atmospheres including homes, offices, and retail shops. Display your preferred memorable photograph on any tabletop, or mount to your wall for added decoration. All of these photo holders are available for purchase in bulk quantities with volume discounts, and can be found in doctor offices, restaurants, reception areas, and boutiques. They are also great advertising tools that can promote store sales or display irresistible artwork. The possibilities are endless!